In the ever changing, dynamic and complex world of IT, obtaining an external view of your practices, procedures and general use of IT provides objective and independent advice to address your organisation's Information Technology requirements.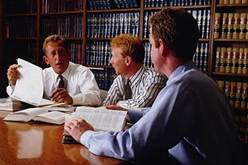 The Consultancy Service includes, but is not limited to:
IT Audit – Undertake a full and independent audit of your entire Business & IT operation. The Audit encompasses:

IT Strategy and Executive responsibility

Information & data security,

Data protection,

Licensing & Insurance

Software & Hardware procurement policies

Policies for Personnel, Hardware and Software

Copyright & Trade Marks Act 2002 compliance

IT Strategy production - What is needed and what must happen within your organisation, so that IT supports and not impairs the business.

IT trends - what is available in the market place.

Effective deployment - Project Management to smoothly implement your most complex projects (PRINCE2 certified).

Customer Requirements - Detailing your needs for any business critical application

Application Selection

. Assisting in the selection process for new applications - package or bespoke. Defining the need and making the selection.

IT Policies

. Provision of a full set of IT policies, covering: usage of eMail, internet usage, security, licensing, hardware etc.

Procedures & System Documentation

. Creation of business procedures, full systems documentation.
Key Benefits
Controlled system deployment
Independent & objective advice
Best of breed selection
email for info/call-back: mailto:consult@compleit.co.uk
---